You may not think about your crawl space much, but it's important to take care of this area just like any other part of your home. One important improvement to consider is crawl space waterproofing, also known as crawl space encapsulation. Read on to learn the top reasons you should make your crawl space watertight.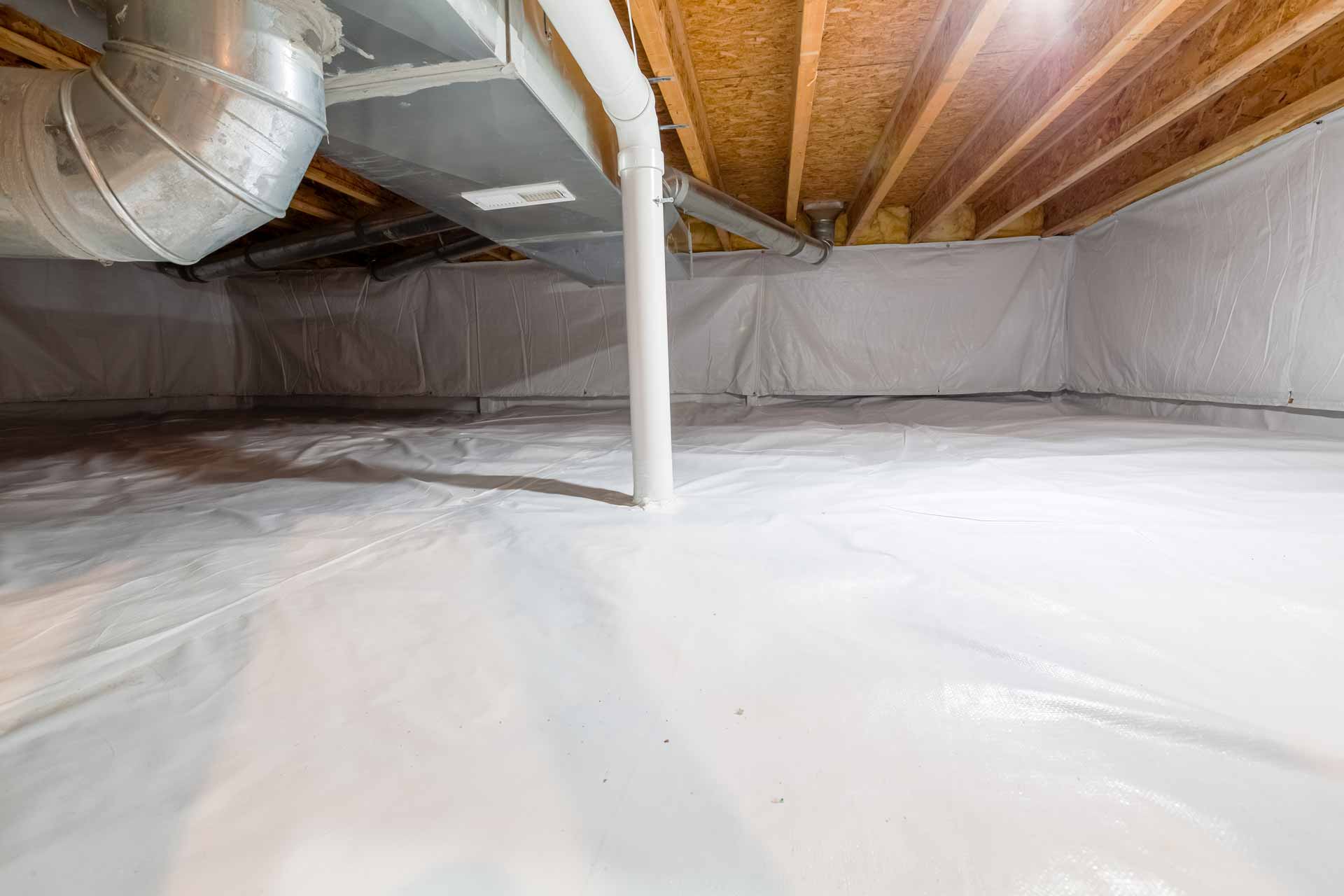 Safeguard Structural Integrity with Crawl Space Encapsulation
Waterproofing or encapsulating your crawl space is critically important in terms of protecting your home's structure. When water gets into your crawl space, it can cause damage to your home's foundation—and beyond.
Whether there's a little bit of moisture or significant flooding, any amount of water in your crawl space can eventually cause:
Foundation cracks
Rotted wooden supports
Rusted metal supports
A damaged foundation will eventually cause damage throughout your home, from cracked walls to buckled flooring. That's why it's essential to tackle crawl space moisture as soon as possible.
Eliminate a Wet Crawl Space, Avoid Pest Problems
Pests of all types gravitate to damp, dark locations. Unless you have an encapsulated crawl space, the moisture and seclusion it offers will likely draw all kinds of unwelcome guests, such as:
Cockroaches
Mice
Rats 
Termites
Dust mites
These pests can damage your home, spread disease, and trigger mild or severe allergic reactions. However, if you waterproof your crawl space, you circumvent pest problems by not giving them anywhere to settle.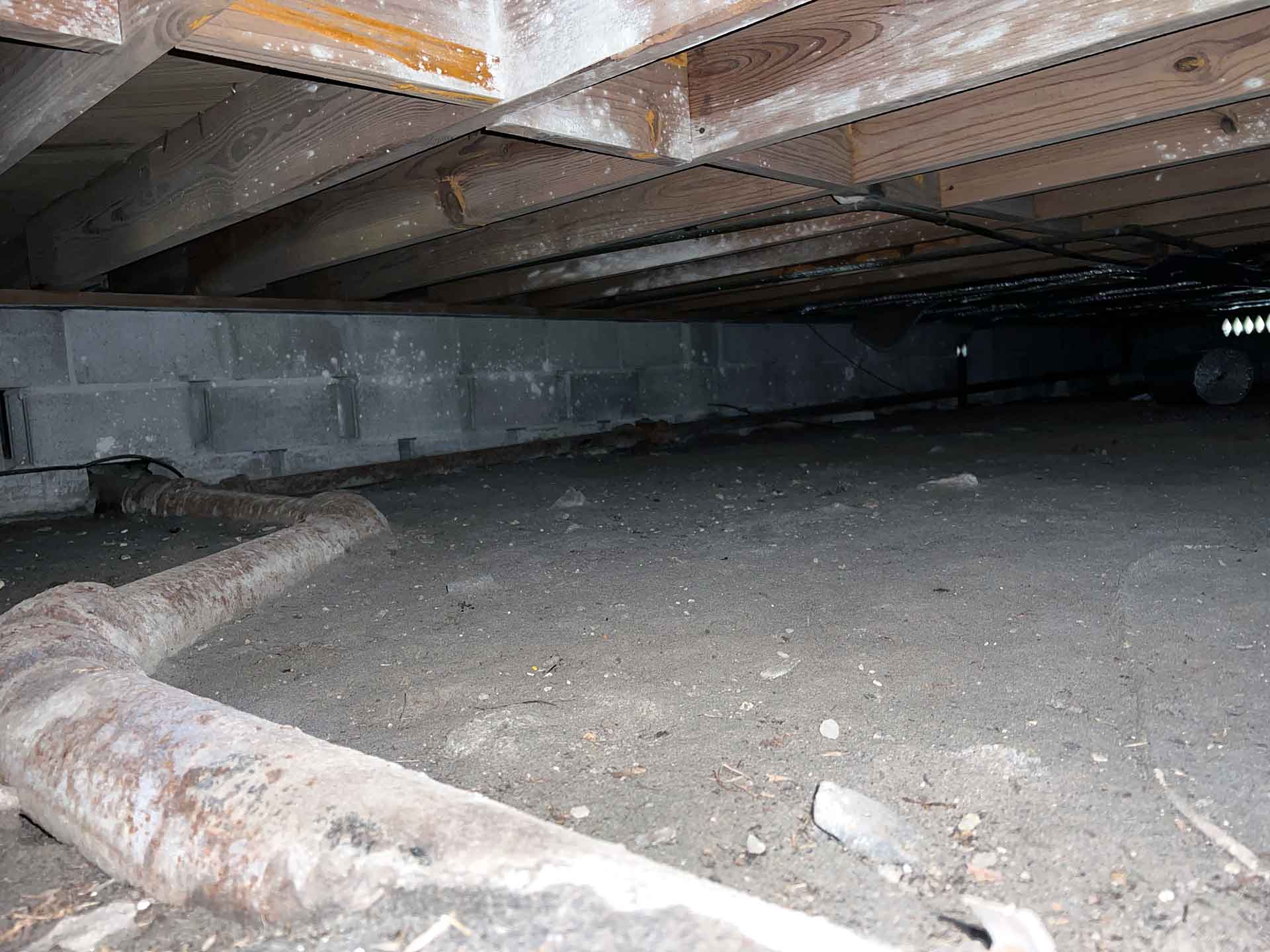 Keep Your Family Healthy with Crawl Space Waterproofing
When your crawl space isn't waterproof, there's always going to be some amount of moisture lurking around the base of your home. Constant moisture is a recipe for mold growth, and mold can cause significant short- and long-term health issues, including:
Burning eyes
Coughing
Wheezing
Congestion
Sore throat
Skin rash
If someone in your home has other breathing issues, such as asthma, or has a specific mold allergy, the health risks are even more severe. For anyone who is immune compromised or suffering from a chronic lung disease, mold exposure can also lead to serious lung infections.
The good news—you can avoid these potential health issues by making sure mold doesn't have a chance to grow in the first place. Crawl space encapsulation is a simple, effective way to minimize the risk of mold exposure for everyone in your household.
Increase Your Home's Value with a Waterproof Crawl Space
Home improvements and upgrades will typically increase the value of your home. Eliminating a wet crawl space is no exception.
Whether you're selling or staying, making your home more valuable is a positive long-term investment. Crawl space waterproofing is a great way to boost your property's value and take care of your home and family.
If you are looking for crawl space waterproofing help in Rochester or the surrounding area, call BelowDry Basement Waterproofing today! With over 15 years of experience, our family-owned company is here to help. We are licensed and insured for your peace of mind and we pride ourselves on providing exceptional customer service to every client. BelowDry Basement Waterproofing—solving your wet basement problem for good!