Is your basement prone to flooding whenever there's a considerable amount of rain? Does it always feel cold and damp? If the answer is yes, then you may have a serious problem with your property's groundwater and drainage system. Fortunately, in the East Rochester area, there's a simple and affordable solution.
With sump pump installation from BelowDry Basement Waterproofing, you'll be able to get rid of your basement's water problems and avoid the potential hazards and complications associated with excess moisture. Our team can install a sump pump system in your basement with total precision and efficiency, so call BelowDry Basement Waterproofing right away to learn more about our sump pump systems today!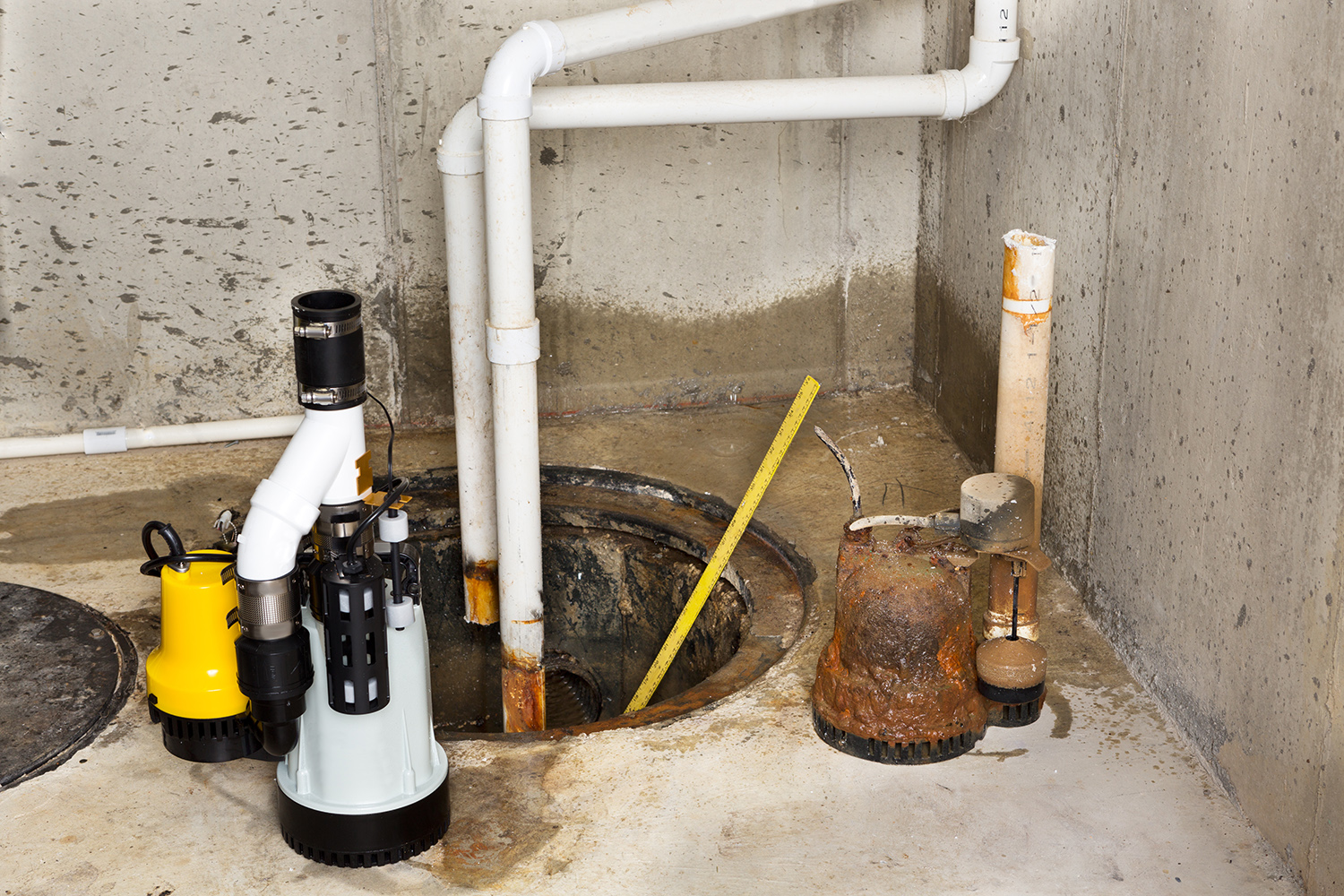 Expert Sump Pump Installers in Rochester
BelowDry Basement Waterproofing is here to help you stave off the dangers of a continually wet basement. Pumping water away from basement and foundation walls, sump pump systems are a great way to direct water away from your basement so that the water never lingers.
With help from our sump pump installation specialists, you can easily avoid some of the potential issues that arise from excess moisture:
Mold growth
Water damage
Foundation damage
Foul smells
Structural weakening
When it comes to installing a basement sump pump, our team is equipped with the tools and expertise required to deliver outstanding results and long-lasting moisture control. We can even install a sump pump backup, which is designed to kick in during a power failure. With a battery backup sump pump, you'll be able to count on a basement or crawl space that remains dry in even the most extreme circumstances.
Sump Pump Repair and Replacement
In addition to providing superior sump pump installation services, BelowDry Basement Waterproofing also offers sump pump repairs. If your existing sump pump just isn't getting the job done, turn to our team for sump pump repairs. We'll take the time to accurately identify the root cause of your sump pump problems and make certain that we offer you an effective solution. If your sump pump happens to be damaged beyond repair, you can count on us for sump pump replacement in East Rochester, Webster, Henrietta, and surrounding areas.
Call or email BelowDry Basement Waterproofing today to learn more about how we can solve your sump pump problems. Even if you need emergency sump pump installation for an unexpected flood, our team will be there to help. We even offer free estimates, so there's nothing to lose!