Main Content
Solving Your Wet Basement Problem for Good
Your source for wet basement solutions in Rochester and beyond, BelowDry Basement Waterproofing helps you keep your home safe, clean, and dry. We'll deliver a basement waterproofing system that addresses the root cause of your wet basement and solves your water issues once and for all! For your protection, all of our drainage systems are backed by a lifetime warranty.
Basement Drainage Systems to Protect Your Home
If your home basement is prone to dampness, foundation leaks, or even seasonal flooding, then you're at risk for dangerous mold growth and structural damage. However, when you call the specialists at BelowDry Basement Waterproofing in Rochester, you can get the drainage systems you need to keep your basement clean, dry, and healthy.
We've been working in the basement waterproofing trade for 11+ years, which means we've seen virtually everything there is to see when it comes to cracked foundations, wet crawl spaces, flooded basements, and more. You can count on our expertise to deliver the effective, long-lasting drainage systems you need, while you can count on our honesty to never pressure you into purchasing something you don't need. 
We're proud to create wet basement solutions for homes of all sizes in the Rochester area, so call now to get started!
Professional-Grade Drainage Systems
At BelowDry Basement Waterproofing, our passion is helping homeowners who have wet basement problems. Because these problems can pose health and safety risks for you and your family, we do everything we can to outfit your home with a basement drainage system that delivers the goods. That's why we use only top-of-the-line, professional-grade drainage systems from Drain-Eze. In our expert opinion, these are the best drainage systems on the market, so you'll get the greatest value from your investment.
Of course, we provide more solutions than merely drainage systems. For instance, our wet crawl space solutions often involve encapsulating the crawl space with a VaporBright water barrier. And if the root of your problem is a cracked foundation, we'll carefully and expertly repair and waterproof your foundation to prevent any future leaks.
Basement Waterproofing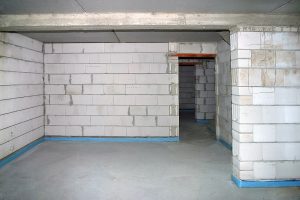 Foundation Crack Repair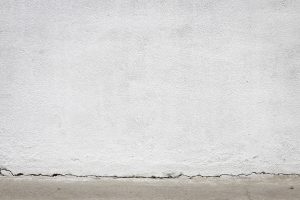 Sump Pump Install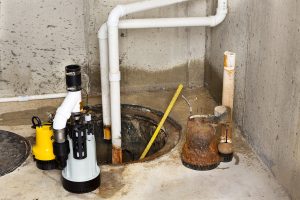 Wet Basement Solutions to Fix the Root Problem
Unlike other basement waterproofing companies—especially the bigger names—BelowDry Basement Waterproofing stays committed to what's best for you. We actually do the hard work to address the underlying cause of your wet basement problems, rather than simply putting a Band-Aid on top of them.
Moreover, our only goal is to help you solve your problem, so we only recommend drainage systems that will actually benefit your situation. In other words, you can trust we won't scare you or pressure you into installing expensive bells and whistles you don't actually need. And to top it all off, we offer a lifetime warranty on all interior and exterior systems we install!

Free, No-Pressure Estimates
When you contact the basement waterproofing specialists at BelowDry Basement Waterproofing, we'll schedule a time for us to come out to your property and take a look at your basement or crawl space. We'll listen to your concerns, examine your foundation, and come up with a strategy that fixes all of your issues and prevents them from returning.
Best of all, we won't send salespeople to do your estimate (which is a common practice for many other basement waterproofing companies). Instead, we send actual specialists—the same ones who will be performing your drainage system installation. This means you won't be treated like a sales prospect. Rather, we'll treat our meeting like the problem-solving opportunity it truly is. 
So, ready to get started? We're here to provide expert wet basement solutions for homeowners in East Rochester, Rochester, Webster, Henrietta, Brighton, Buffalo, and anywhere else within 100 miles! Contact us today to schedule your free estimate!